Health
The Emergency Kit You Should Pack Based on the Trip You're Taking

+

Whether you're someone who plans their packing list two weeks before departure or a throw-it-all-in-and-go traveler, there's one part of packing you should never leave to the last minute: your emergency kit. Yes, you should always travel with an emergency kit—but what you need changes based on where you're going. Sure, you should always bring your prescription medications and a standard first-aid kit, but why lug the flashlight that's crucial to camping around the cobblestoned streets of Dubrovnik? You're the only one who knows exactly what your itinerary might require, but if you stash these items based on the trip you're taking, you can avoid some major hiccups along the way.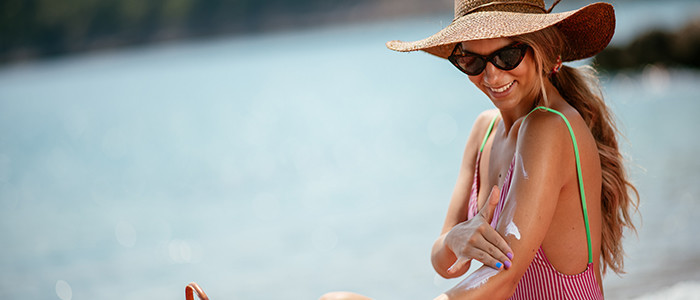 Less is typically more when you visit the beach, but that doesn't apply to your emergency kit. First and foremost, sunscreen: It's an absolute must, especially since sand and water reflect UV rays. Opt for a coral-safe sunscreen that's marked as broad-spectrum and water-resistant, and that's at least SPF 30. And make sure to reapply after swimming! You should also pack bug spray, since hot, humid areas attract insects. The Environmental Working Group rates picaridin, DEET, and IR3535 as the best repellent ingredients, but if you're looking for a more natural solution, the EWG considers oil of lemon eucalyptus a good pick, too. And in case you do end up sunburned or bug-bitten, having aloe lotion and hydrocortisone cream handy can help soothe irritated skin.
If you plan on spending time on a boat, pack motion sickness meds, so you don't spoil your time on the water. And real talk: It's worth packing an antidiarrheal if you're traveling to a destination where there's some risk for travelers' diarrhea (you can get it from things like contaminated tap water, as well as fruits and vegetables that have been washed in tap water, and food that's at room temp—think of an all-you-can-eat buffet).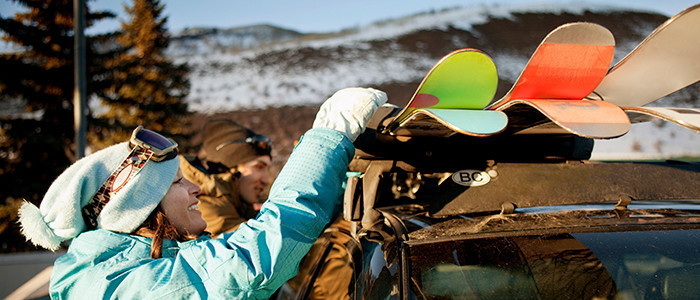 For Ski Vacations:
If you're headed to the mountains, you've probably packed the major stuff: goggles, base layers, and wool socks (no cotton, which doesn't wick moisture away as well!). But it's the little things that matter most. Hand warmers will warm up frozen fingers out on the slopes, ChapStick will moisturize dry lips, and sunscreen is still a necessity—UV rays are stronger at higher elevations. And don't forget: As fun as skiing is, it's a total-body workout with a high probability of falls, so pack some Advil Liqui-Gels to quickly nix next-day aches and pains.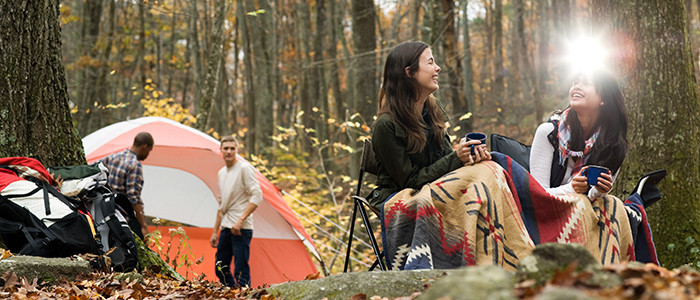 For Camping:
The whole point of venturing into the woods is to leave most modern-day amenities behind, but you'll want to pack a few important tools. Every person on your trip should have their own flashlight or headlamp (with extra batteries) for navigating in the dark—don't just rely on the light on your phone! Wet wipes will keep you feeling fresh after a day or two of not showering (opt for a fragrance-free option so you don't attract curious animals, and be sure to bring your trash back out with you), and a roll of biodegradable toilet paper goes a long way when the bathroom urge strikes. You should also throw in tweezers to deal with any splinters, antibiotic ointment to protect cuts from bacteria, and a roll of duct tape, which you can use for everything from patching up broken gear to minimizing friction if your hiking boots rub you the wrong way.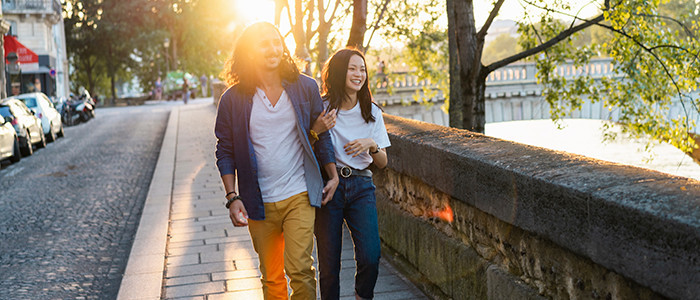 For City Vacations:
Can't wait to take in the sights? Blister bandages are worth their weight in gold when you're crisscrossing the city by foot. (And don't forget to pack comfy walking shoes, too!) For times you take public transportation, or even when you're just spending time in crowded tourist hotspots, hand sanitizer can help keep germs at bay, and a personal pack of tissues is never a bad idea, so you don't spread germs. It's also worth packing a refillable water bottle, which is good for the environment and your wallet, and a backup portable charging device, which will keep you from missing out on documenting any part of your trip. And throw a pair of ear plugs into your kit—there's nothing worse than getting into bed and discovering that the traffic outside your window sounds like it's in your room.