We partnered with Southwest Airlines to celebrate Southwest's flights to Hawaii; you're able to fly from the contiguous United States to Maui, Oahu, the Island of Hawaii, and soon to Kauai. Southwest's latest routes make the islands more accessible than ever, but which flight is best for you depends on the special attributes of each island. This is part three of a four-part series — be sure to check out our profiles of Oahu, the Island of Hawaii, and Kauai.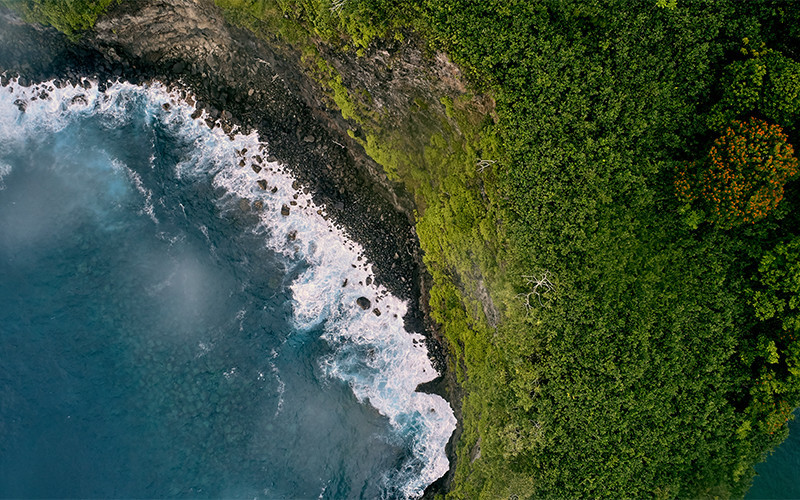 Maui is a hotspot for vacationers seeking a glamorous getaway. The island's elegant aura is enhanced by its selection of posh high-end resorts and tranquil land-meets-sea surroundings — a treasure chest of luxurious recreation and relaxation. From the extravagance of a personal spa day to the surprise of happening upon a secluded beach, your experiences will always feel excitingly exclusive.
Wonderful Wailea
Unwind in the upscale elegance of Wailea, the glitziest resort town in the Hawaiian Islands. Despite all the famous and flashy hotel names, the atmosphere is blissfully laid-back — thanks to its relatively isolated location in a prime spot of the island. Situated on the leeward coast (the sunnier side) of Maui, Wailea is conveniently home to premier shopping, golf courses, and tennis courts. The cherry on top is the outstanding Wailea Beach, which is shared by the area's trove of five-star resorts.
An Awe-Inspiring Sunrise
Greet the sun in unforgettable fashion at Haleakala, one of the world's largest dormant volcanoes. Translated as "the house of the sun," the mountain's spectacular view places you above the clouds as they roll in through its otherworldly crater. On clear days, you can see the neighboring Island of Hawaii and even make out the faint contours of Oahu, both of which are just an easy flight away. To reach the summit area, allocate about three hours of driving from Kahului. Sunrise excursions now require a reservation ($25 permit per car available for purchase online at the Haleakala National Park website) to prevent overcrowding and maintain this pristine experience.
Elevated Eats
Maui's refined culinary scene begins with its enriched soil and humble farmers. Experiential dining is as plentiful as the local ingredients that the chefs champion and source. Leading the way is O'o Farm with its flourishing hillside crops, the first restaurant-owned farm on the island, located in the hamlet of Kula. Stroll its nearly nine acres of leafy vegetables and organic citrus orchards for a lunch tour that is sourced and prepared on site.
At the highly rated Lineage in Wailea, get acquainted with the gourmet takes on local comfort dishes (think hulihuli chicken, fish luau), all served in a home-style setting.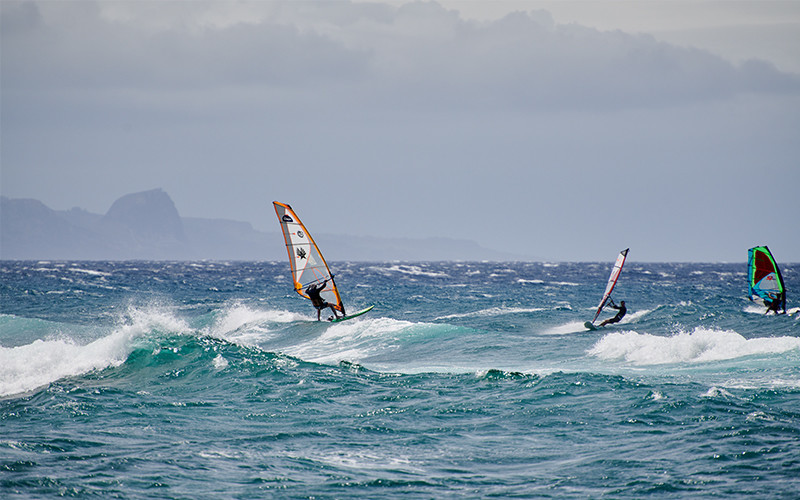 Beguiling Beaches
Maui has a ton of enchanting beaches from which to choose. Start with one of its longest stretches: Makena Beach State Park, nicknamed Big Beach for its white sand shore that extends two-thirds of a mile. It's one of Maui's more popular destinations, yet feels quiet and secluded. It's located between two outcropping remnants of black lava flows that block out bustling tradewinds to create a cozy, cove-like area.
Closer to civilization, but with as much room to stretch out, is the picturesque Kaanapali Beach. It sets the scene for the delightful cafés, surfboard rental stands, and souvenir shops that line the water.
Fanciful Frontiers
Unique to Maui is the ability to hop a short boat ride to a neighboring island. Ferries departing from the ports of Lahaina escort you to Lanai for a carefree day trip, where you can hang in solitude on Hulopoe Beach, the unspoiled beach park, and get a closer view of Puu Pehe, the legendary towering rock formation also known as Sweetheart Rock. And snorkeling tours from Kihei bring you into the sheltered waters of Molokini, a crescent-shaped islet that attracts schools of colorful reef fish.
World's Best Whale Watching
Humpback whales migrate to the Hawaiian Islands' tropical waters between autumn and spring. It is one of Hawaii's most fantastic wildlife spectacles, and Maui's warm and calm waters are especially beloved by these creatures. If you visit Maui between December and March, keep your eyes peeled; this is considered peak whale-sighting season. The southern and western shores report the highest number of sightings in the state. You're virtually guaranteed to spot mother whales and their newborn calves coyly spouting water or grandly leaping from the crystal-clear surface.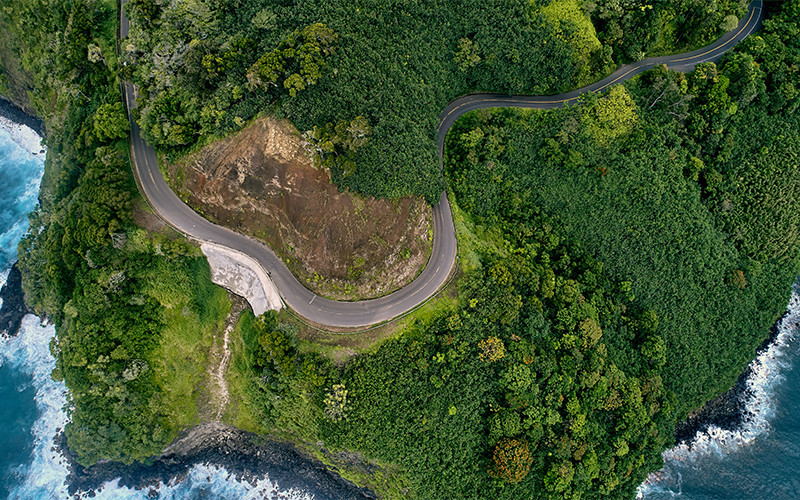 Cinematic Coastal Vistas
When it comes to epic road trips, Maui wins. The Road to Hana is a lush 60-odd miles lined with bamboo forests, waterfalls galore, and more than 600 hairpin turns, some of which hug the curving and twisting coastline. (Besides remaining alert to traffic, be sure to fill up that tank in the quaint town of Paia; it's the last gas station you'll encounter before you reach Hana.) The drive has fresh banana bread pit stops aplenty and is rife with dazzling blue ocean views.
Check out our guides to Oahu, the Island of Hawaii, and Kauai to figure out which of Southwest's latest routes is right for you. Or, click here to start planning your trip to Maui today.