The wonders of travel come on a whole new scale in super-sized Alaska, beginning with its largest city. We partnered with Visit Anchorage to show you how it's the perfect springboard for exploring America's grandest state.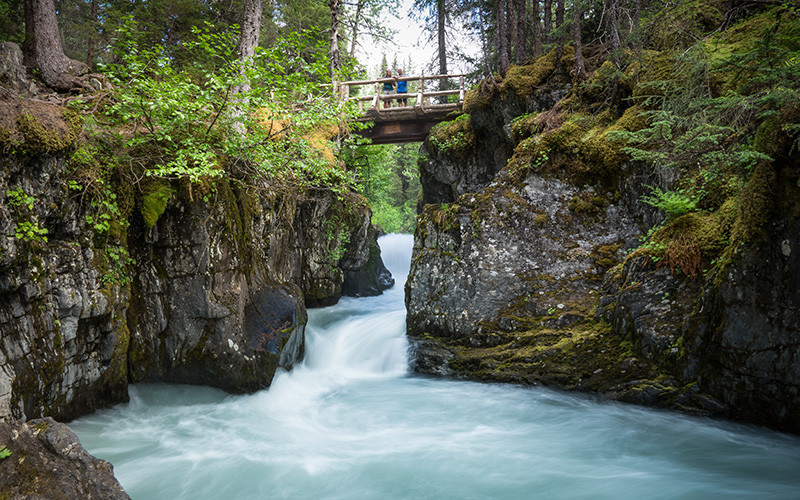 Credit: JodyO.Photos
Welcome to Anchorage, where "city life" comes with a uniquely Alaska twist—this thriving city is home to 300,000 people in addition to 1,500 moose, and plenty of bald eagles, bears, and other similarly wild locals. Then there's the setting: The Chugach Mountains rise in the east and the salty waters of Cook Inlet split like a whale's tail to wrap the city on the other three sides, with a backdrop of glacier-capped peaks. Now that's what Alaskans call a skyline.
Fortunately, we've got the perfect seven-day itinerary for travelers looking to enjoy the best that this truly magnificent city has to offer. Let's dive in.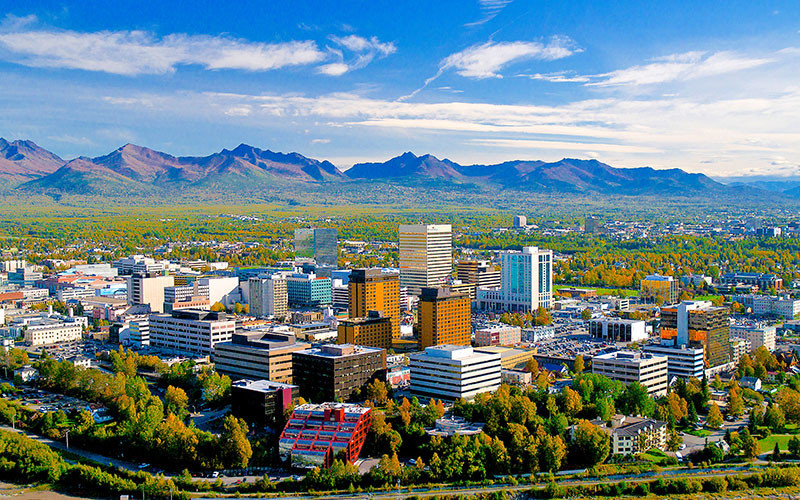 Credit: Frank Flavin
Day One
Anchorage's city limits may be bigger than Rhode Island, but its compact downtown is a walkable grid of restaurants, gift and gear shops, galleries, and public art. A choice of lodgings like the Marriott Anchorage Downtown puts you in the heart of it. Wander to the west end of 5th Avenue, where the Tony Knowles Coastal Trail traces the shoreline of Cook Inlet. You have plenty of time to soak up the views at this latitude, where summer days stretch blissfully toward midnight. Grab a spot on the terrace at 49th State Brewing—one of more than a dozen Anchorage breweries—or request a window table at the Crow's Nest Restaurant atop the Hotel Captain Cook, where Alaska-grown cuisine comes with a French twist and a 10,000-bottle wine list.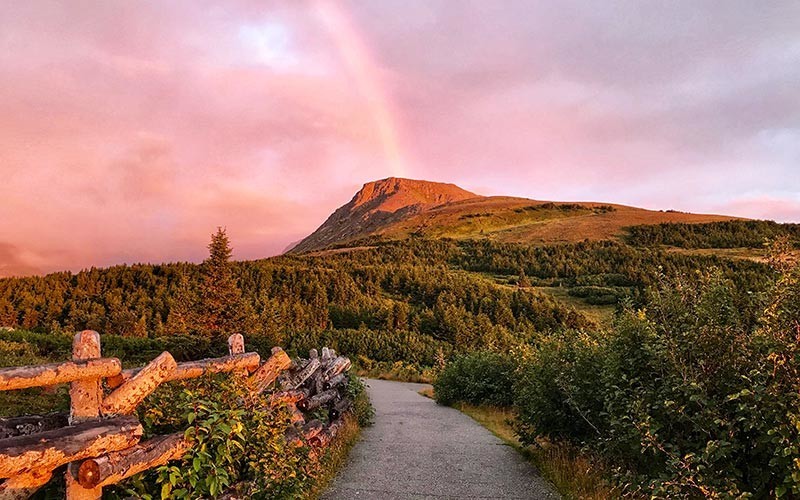 Credit: Teri Hendricks
Day Two
If the Coastal Trail whets your appetite for hiking, head for the half-million-acre Chugach State Park, one of the largest in the country. Its comprehensive trail network includes a three-mile trek up and down Flattop Mountain and a 5.5-mile route up the South Fork Eagle River Valley that leads to alpine meadows and electric-blue glacial lakes. Get even higher heli-hiking with Go Hike Alaska, where you'll be whisked by chopper for a guided hike through your own private corner of high-alpine splendor. Toast your day with a cold craft brew at the industrial-chic Rustic Goat—its hearty pub fare includes bison sliders with vanilla fig jam.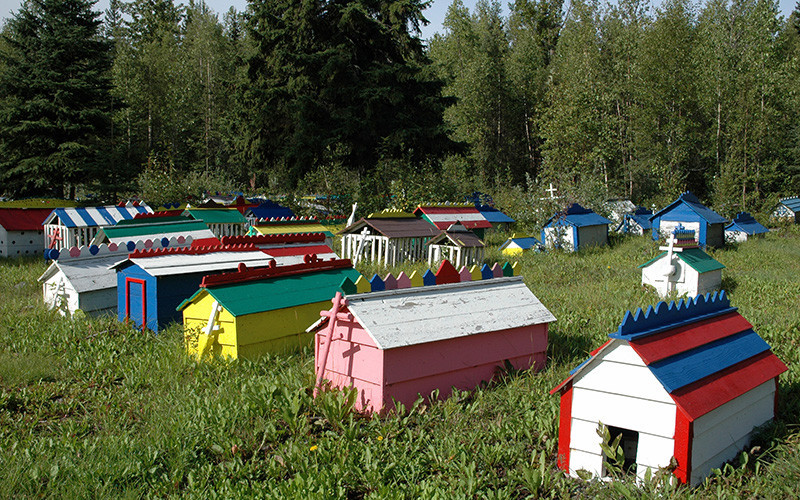 Credit: iStock
Day Three
Located on traditional Dena'ina Athabascan lands, today's Anchorage could be considered Alaska's largest Native village, home to members of many different Alaska Native cultures. The Alaska Native Heritage Center takes visitors on a 10,000-year journey through the state's history and people. Life-sized dwellings bring to life traditional ways of six different cultural groups, while storytelling, artist demonstrations and dance performances showcase how they continue to flourish today.
Farther up the Glenn Highway, the Eklutna Historical Park preserves colorful Athabascan spirit houses built to honor the dead, along with an onion-domed church that reflects the 19th-century Russian Orthodox influence on the region. Back downtown, Anchorage culture is on display at Glacier BrewHouse, where you can enjoy an amuse bouche of garlic prawns along with a house-brewed beer (or two). From Glacier, it's a short walk to Haute Quarter Grill, your dinner spot for the night, where sauteed scallops and smoked salmon highlight pasta dishes that are perennial favorites.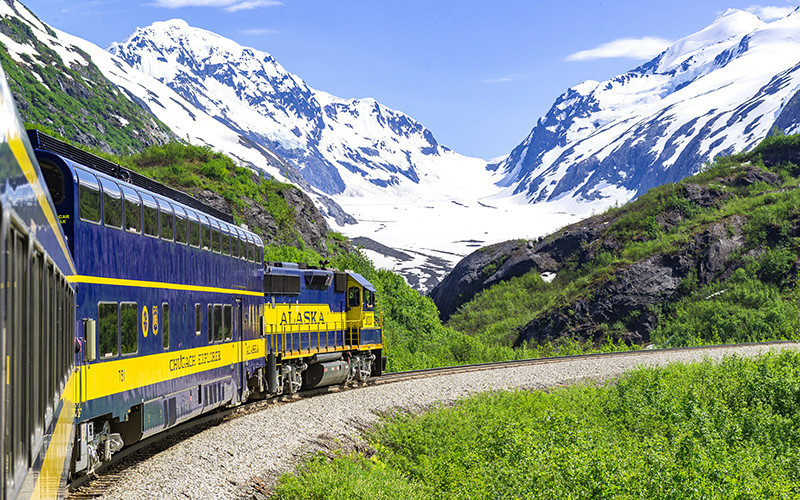 Credit: Juno Kim
Day Four
The hub of the state-owned Alaska Railroad, Anchorage's downtown depot serves trains departing for distant destinations and day-long excursions. It's a treat to travel by rail, and you're more than free to savor the scenery unfurling by your window or—even better—popping into the panoramic bubble-top dome car. Board the Glacier Discovery as it clacks along the silvery waters of Cook Inlet's Turnagain Arm to Prince William Sound, then join an afternoon sea cruise that weaves among iceberg-studded waters, past bobbing sea otters, harbor seals, and waterfalls tumbling off towering cliffs.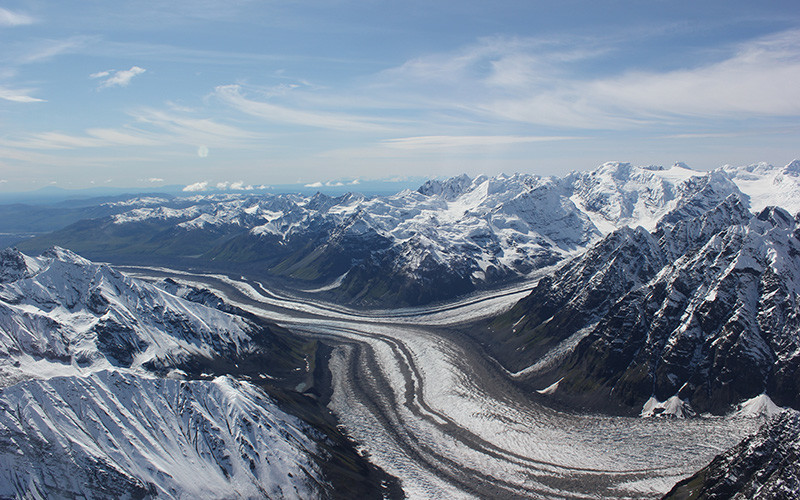 Credit: Abbie Bonney
Day Five
In Alaska's bigger-than-life landscapes, taking to the air pays off with an unforgettable perspective. With more pilots per capita than any other state, a variety of "flightseeing" tours depart from the world's largest seaplane base at Anchorage's Lake Hood. On a three-hour tour with Regal Air, you'll hum up to Denali National Park, soaring past cliffs, glaciers and North America's largest peak while your pilot points out wandering moose and grizzly bears in the braided river valleys below.
In the nearby mountain village of Girdwood, helicopter flightseeing tours swing past peaks scabbed with hanging glaciers, with an option to dog-sled across a snowfield or take a guided glacier trek across otherworldly ice-blue terrain. Cap off a memorable day with a memorable meal at Girdwood's exquisite Alyeska Resort. Accessible only by Alyeska's ski tram, Seven Glaciers pairs local flavors like king crab and halibut with fine wines and 2,300-foot-high views.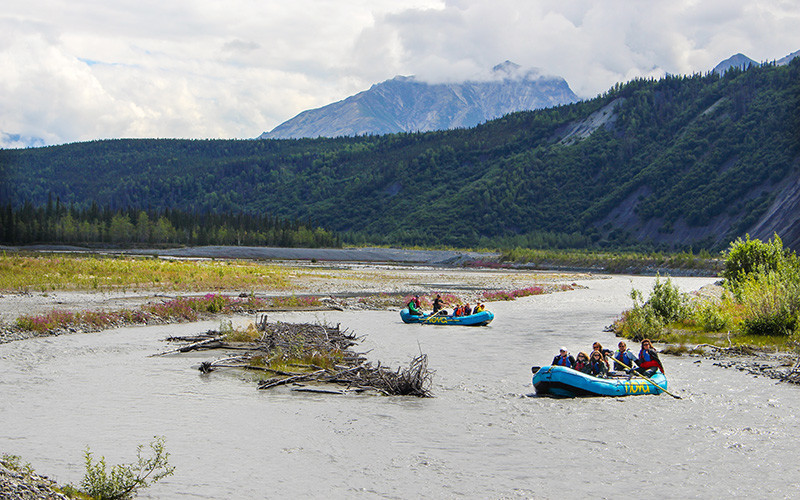 Credit: Ashley Heimbigner
Day Six
All those glaciers and snow-capped peaks feed a web of fast-running rivers perfect for a rafting adventure. As it flows between the Chugach and Talkeetna mountains north of Anchorage, the Matanuska River offers a scenic, mellow float or a non-stop rollicking ride through Class IV rapids and boulder gardens with NOVA Alaska Guides. Near Hope, Chugach Outdoor Center ramps up the adrenaline factor on Six Mile Creek, with Class IV and V rapids squeezing through canyons and dropping more than 50 feet per mile in a cascade of whitewater.
If it's your final night in Anchorage, be sure to make it to Kincaid Grill. This warmly lit fine-dining restaurant—located in a quiet West Anchorage strip mall—is the remarkably intimate setting for what is one of the city's top tables. The menu here emphasizes what the proprietors term "Alaska regional cuisine," including delectable seafood and meat dishes such as Alaska halibut with a lemon asparagus risotto and a New York strip with pickled blackberries. You can't miss with their extensive wine list, either.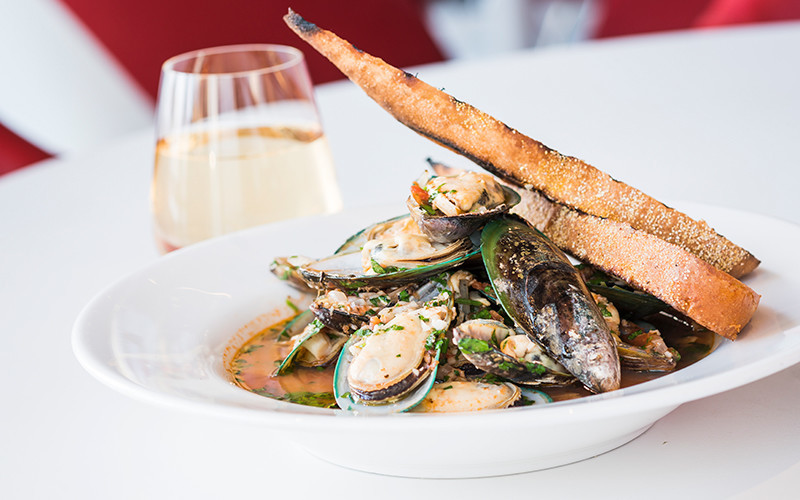 Credit: JodyO.Photos
Day Seven
Anyone on the hunt for authentic Alaska gifts and souvenirs will be amply rewarded in Anchorage's locally owned shops, galleries and markets. Aurora Fine Art and 4th Avenue Marketplace are great sources for Alaskan and especially Alaska Native craft and artwork, like evocative soapstone sculptures and cedar carvings. You'll find knitted items made of qiviut—musk ox wool—at Oomingmak, and rocker-blade ulu knives just about everywhere. An open-air market, outside the Dimond Center Mall in south Anchorage, drums up on weekends in summer with artisan stalls and food specialties from salmon jerky to reindeer sausage.
Save time for a final stop at the Anchorage Museum, especially its Smithsonian Arctic Studies Center and interactive-focused Discovery Center—the museum gift shop and its Muse restaurant are hidden gems. But after a week here, you've no doubt figured out that Alaska holds a lifetime of discoveries.
Found your Alaska inspiration? Start planning your trip to Anchorage today.