Chelsea Cutler is excited. The young singer is on a rocket ship through the pop music universe, and she's coming off the high of performing at a New York music festival. Later in the summer, she'll pick up the latest leg of her Sleeping With Roses tour, which has already taken her across the United States and Europe. But first, she's headed to Paris and the Amalfi Coast, where she won't be playing to crowds at all.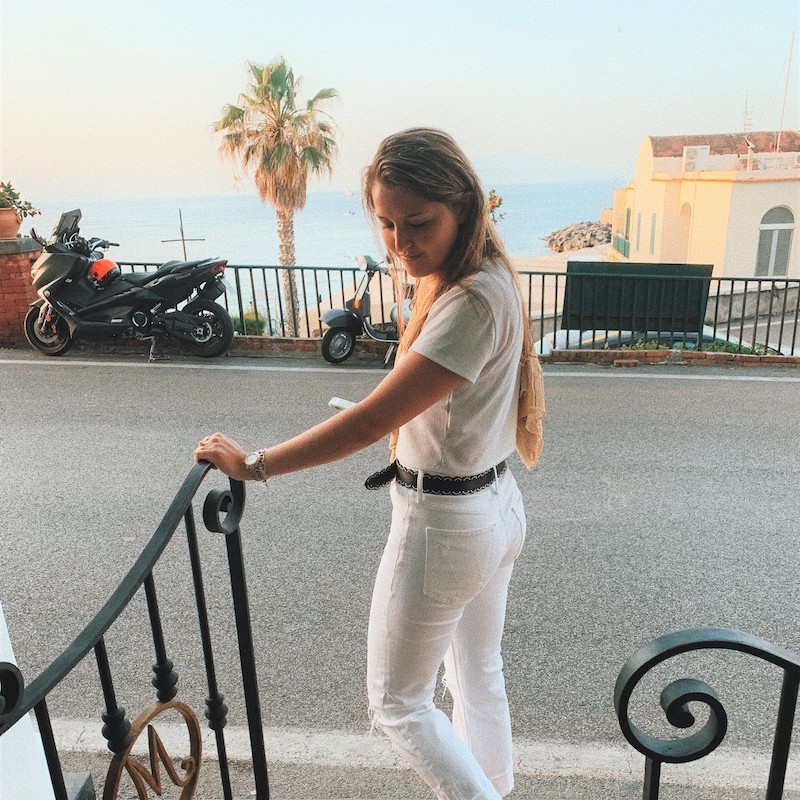 It's Cutler's first vacation in three years; you don't get to where she has in such a short time without working hard, after all. But travel has always been part of her working life. "There's a whole entire planet we're trying to conquer and get the music out to," she says. "I've never not sold out a U.S. headline show, but to go play a small room in Belgium is super humbling to me. It gives me perspective and makes me want to grind even harder."
Cutler is the type of performer who feeds off the energy of an adoring crowd. As a traveler, she's similarly attuned to spiritual forces. Call it the chi of place. "I'm a big believer in energy—every place you go has its own vibe," she says. "I live in New York and thrive off the strong, quick-paced energy here. Experiencing that sensation is what inspires me most when I travel."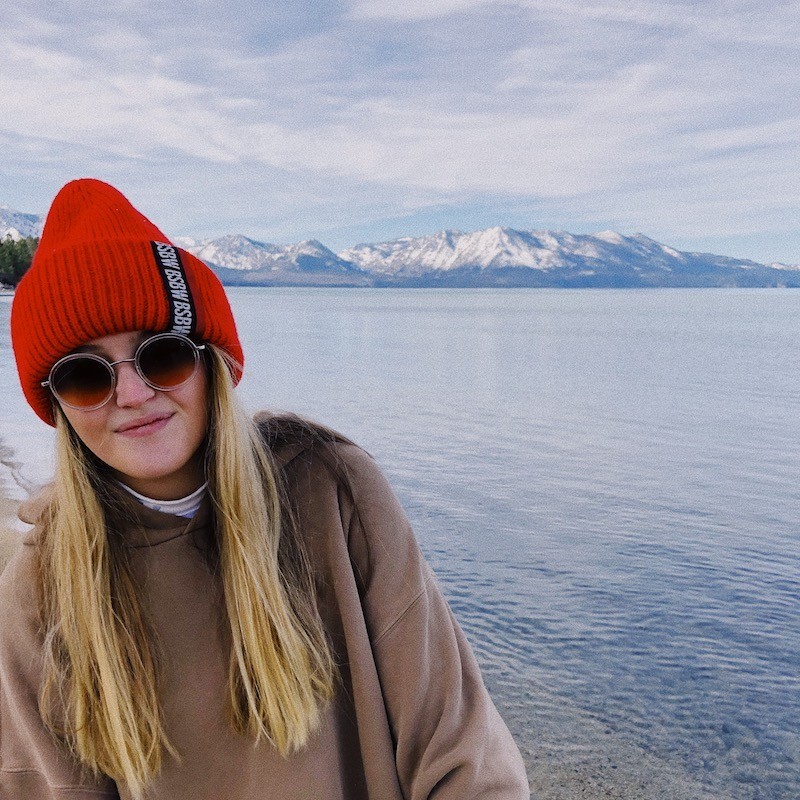 In her adopted hometown, Cutler loves to hang out at her neighborhood pub (she even named her puppy, a miniature bernedoodle, after it) or go see live music, especially 90s and 00s cover bands. Cutler is a social butterfly and a self-described "straight vodka soda drinker," though she plans to branch out the next time she's in Los Angeles with an interactive group mixology lesson at MiniBar Hollywood, a Priceless experience available to all Mastercard holders. "It'll be good to learn about some new drinks," she jokes. "I also love anything that means being with friends and people."
But Cutler is seldom in one place for long. Her love affair with travel started early, with family vacations and youth soccer trips. She got to scrimmage with the Spanish youth soccer team, and her first trip to Italy was with her high school a cappella group. "The most powerful thing for me was just meeting individuals in different countries I'd never set foot in before," she says. "It makes me feel like part of a community. I firmly believe that every single person, and every single fan, matters, and it's a priority to me to connect in that way."
Now her trips are mostly tours, but the impact still runs deep. She often sticks around after shows to interact with fans. One time, after a set in London, a group of girls asked Cutler how her bernedoodle was doing. "It's wild to think there are people in London who care about my dog!" she says. "It's been special to see how my career impacts people who are so far away from me geographically." It's a busy lifestyle, but one made easier with Mastercard World Elite benefits such as 24/7 professional travel services, the Hotel Stay Guarantee, the Lowest Hotel Rate Guarantee, Airport Concierge and access to Mastercard's Luxury Hotel and Resorts Portfolio.
Traveling has helped open Cutler's mind to how much else lies beyond her personal experience. One thing she's mindful of is to learn common phrases in the local language of a new place. "In my experience, most people know a bit of English, but it goes a long way to respect the culture of where you're at." And she always makes sure to build in some exploration time, no matter how busy her schedule may be.
"One great thing about my team is that we have a lot of seize-the-day people. If it means we wake up at 6 a.m. to explore before we get in the van to drive to the next city, that's what we do," she says. "You can sleep when you're dead, or on the plane home. You'll never regret getting up and going to see something."
To discover more one-of-a-kind travel experiences, visit priceless.com.