We've Planned Your Perfect Florida Day and (Spoiler!) It Doesn't Even Involve the Beach

+

Travel might be complicated right now, but it's never too early to plan for your next vacation. With plenty of museums, street art, and cafes, St. Pete/Clearwater, Florida, dishes a complete day of art, culture, and delicious eats. Visit St. Pete/Clearwater has compiled helpful, up-to-date information on visiting responsibly, local regulations, and what's open.
St. Petersburg is having an art moment. Known as a top destination for artists and art lovers for the past century, today the city of 265,000 is renowned for its world-class museums focused on contemporary artists, hundreds of murals decorating buildings all over the city, and indie boutiques, restaurants, and craft breweries.
Museums abound in St. Pete. In fact, there are seven distinct art districts throughout the city. You can visit three museums within a single block before touring locally owned shops featuring the area's up-and-comers. And you won't be able to miss the hundreds of street murals, which make viewing art in the open air a breeze. Be sure to check museum ticketing and admission information online before your visit — many are offering timed tickets and other safety enhancements.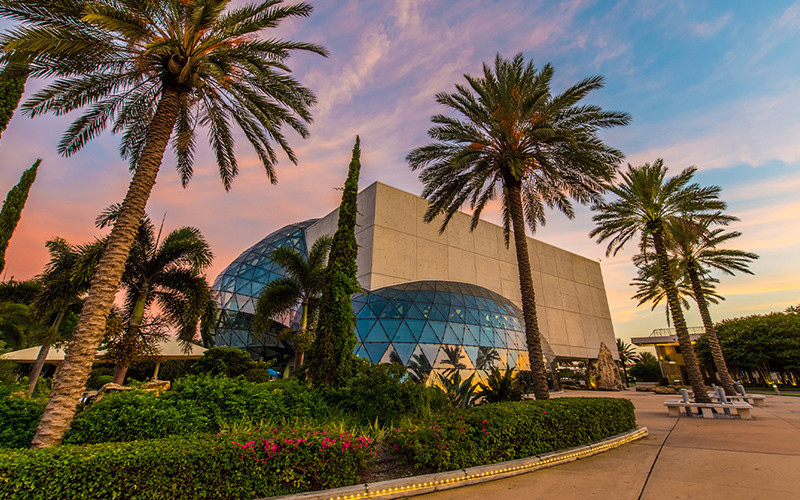 With the largest collection of Dalí's works outside of Europe, this museum and its displays seek to preserve the legacy of the artist, one of the leading exponents of the 20th-century avant-garde creative movement. Inside the museum — which features a Surrealism-inspired glass, geodesic entryway — some 2,000 pieces of art allow visitors to better understand Dalí's genius. Witness Rainy Rolls, a locally created homage to Dali's 1938 Rainy Taxi, in which rain trickles down inside a vintage Rolls-Royce, as well as one of two original mixed-media mosaic paintings titled Gala Contemplating the Mediterranean Sea Which at 20 Meters Becomes the Portrait of Abraham Lincoln — Homage to Rothko (Second Version), which is a fascinating and beloved piece that does exactly as the title suggests, and Hallucinogenic Toreador, a complex painting of double images. Also at the museum, Café Gala offers tapas, wine and beer, and an incredible view of Tampa Bay. Be sure to explore the interesting and spacious gardens, of which the wish tree, a ficus that streams with ribbons, strings, and scraps of paper with handwritten hopes, is a highlight. (1 Dali Blvd.)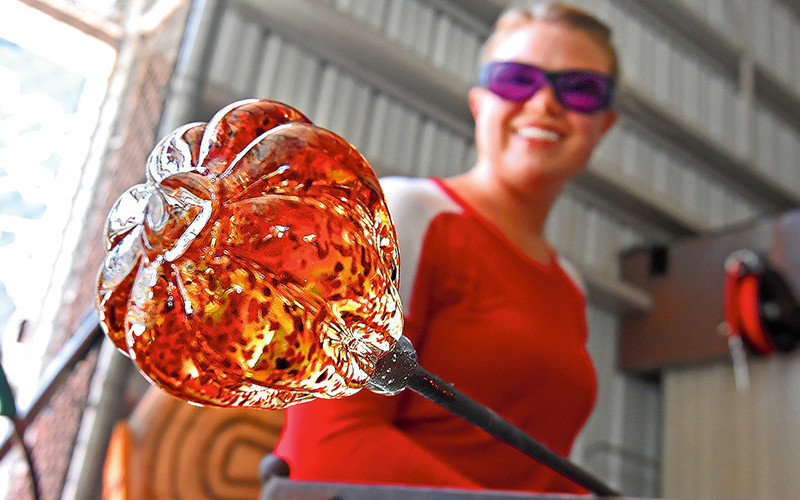 Full of independent shops, eateries, galleries, and public art, the Central Arts District is the place to relax at a street-side café after a morning of visiting museums, or to hear live music at night. Museums and galleries such as the Chihuly Collection and Morean Arts Center call this area home, as does Florida Craft Art — which highlights works by regional and national artists — and Studio@620, where you can see new exhibits or take a painting class. Stroll through the side streets to find all kinds of cafés, boutiques, and craft breweries. (300 to 700 block of Central Ave.)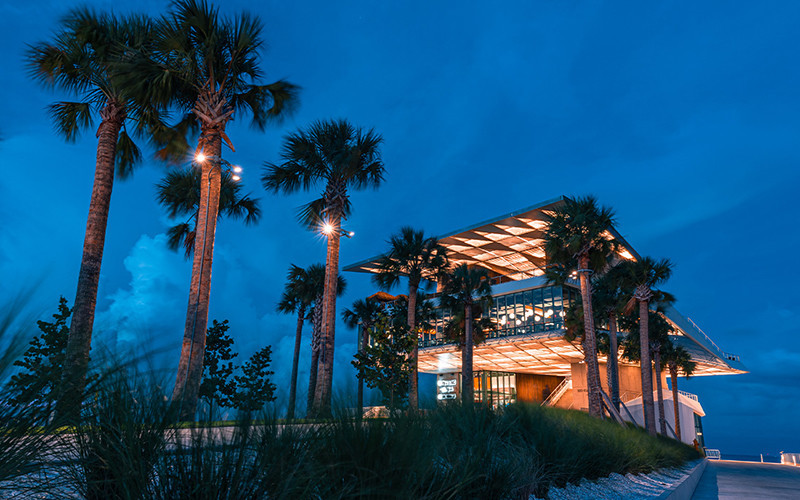 The new St. Pete Pier is a brand-new, expansive, mostly open-air entertainment destination on the Tampa Bay waterfront. Find bold art displays, outdoor vendors, and alfresco dining and drinking options, including a rooftop tiki bar and a rum bar and grill. Let the kids romp around on the playground while you watch the Bending Arc net sculpture by Tampa Bay-born artist Janet Echelman billowing across the lawn. Then, if you're up for it, head inside to check out the Tampa Bay Watch Discovery Center, which focuses on the area's ecosystem and aquatic species and offers touch tanks as well as an animated, interactive sandbox and an open-air classroom space. (800 2nd Ave. NE)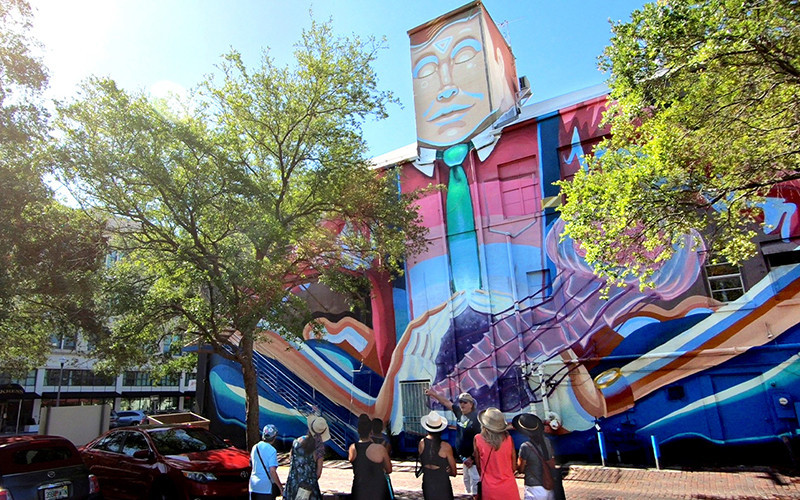 Around the city, you'll find more than 500 murals by local artists as well as national and international ones. Explore images of Frida Kahlo and other expressive faces, still-lifes, graphics, typography, and more. Each year, St. Pete hosts SHINE, a mural festival. It is usually in October, but in 2020 it will be held November 7-14. Last year's event featured 21 new displays, covering St. Pete from the Warehouse District to downtown. (720 Central Ave.)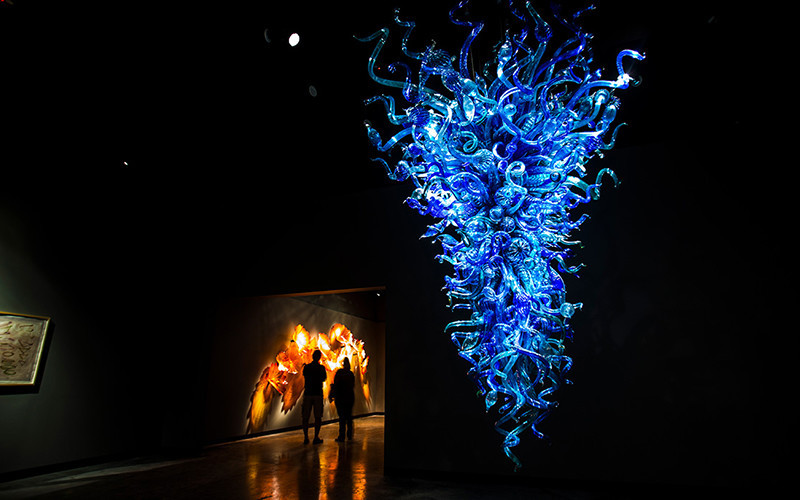 Famed glass artist Dale Chihuly's works grace top museums throughout the world, but his first permanent collection resides in St. Pete. Stroll around his intricate curlicues and neon tumbleweeds, see illuminated, swirling "Persian" sculptures across the ceiling, and study the elaborate cones shaping the Ruby Red Icicle Chandelier. Nearby, the Morean Arts Center and Hotshop (the Chihuly is part of their collection) displays the works of local artists (St. Pete is known for its innovative glass). See working artists, or, for a hands-on lesson, partner with a glassmaker to create your own signature piece. (720 Central Ave.)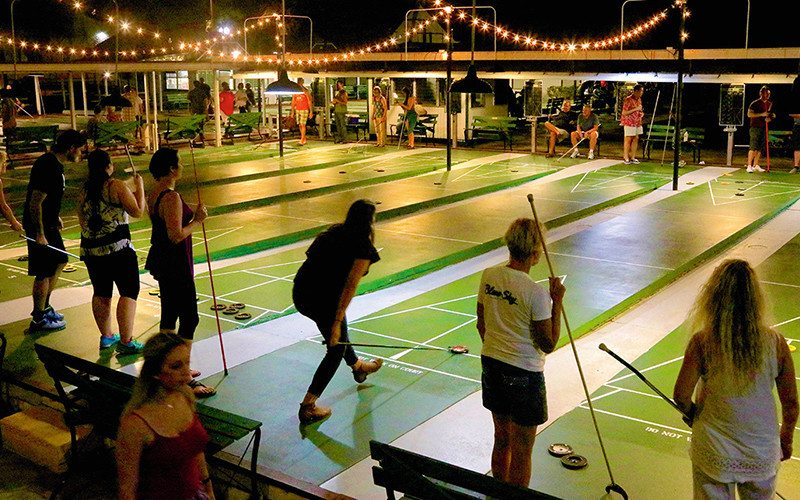 No longer a Florida cliché, shuffleboard is experiencing a revival among the city's young people. Established in 1924, the shuffleboard club is the oldest and largest in the world, and though it's currently only open to members ($40 per person, $70 for a family), they're starting to welcome the public this fall. You can already register for their October boot camp, where guests learn the rules, etiquette, and strategy of the game. And they're hoping to revive their Friday Night Shuffle soon, where string lights illuminate the courts and you might see players decked out in 1920s costumes. They're open from Tuesday to Friday afternoon. Check the website for updates! (559 Mirror Lake Drive N.)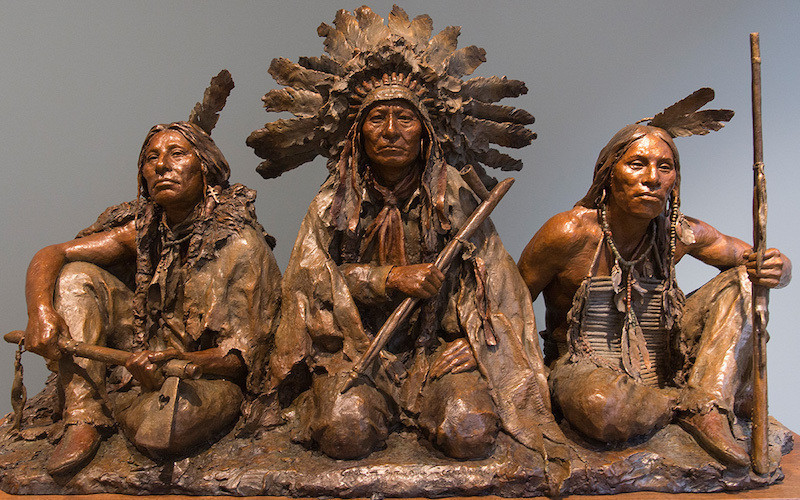 Local entrepreneurs Mary and Tom James built this museum in 2018. The 400-piece collection features the work of contemporary Native American artists and art that depicts the history of the American West, all gathered and donated by the pair from their western travels. A favorite spot in the museum, the "Jewel Box" exhibits an extensive collection of turquoise jewelry, concho belts, silverwork, rings, and more. Wander the "26,000 square feet of calm" through their themed, self-guided tours, titled Journey, Community, and Sky. (150 Central Ave.)
Start planning your own trip to the St. Pete/Clearwater area today and find helpful, up-to-date information on visiting responsibly, local regulations, and what's open here.