Japan's breathtaking views are easy to find—just locate the nearest window. We partnered with Tokyo Convention & Visitors Bureau and the Tokyo Metropolitan Government for a look at the most magnificent views just one step beyond Tokyo.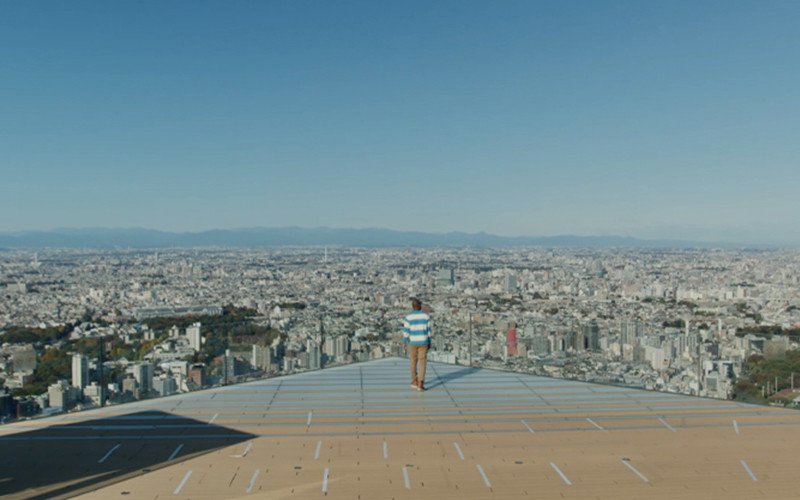 Around the wondrous metropolis of Tokyo, neon lights commingle with centuries-old architecture. Rural forests hide ancient temples amid seas of trees. Mountains tower above white-sand beaches. Awe is everywhere.
Fortunately, all these incredible vistas are just a short trip from the country's largest city, all thanks to Japan's easy-to-use bullet trains, commuter flights, cable cars, and scenic railways. Make sure to book a window seat so you don't miss something spectacular around the next turn. Here are 11 places you just can't miss.
Shibuya Sky
Tokyo
This vibrant cultural hub is highlighted by the Scramble Crossing—a crosswalk in which 3,000 people perform a unique pedestrian ballet every few minutes. It's beautifully chaotic, yet from the Shibuya Sky observation deck atop the 47-story Shibuya Scramble Square—built in 2019 and packed with restaurants, galleries, and more—the blur of commuters and tourists becomes hypnotic. With Mt. Fuji looming in the distance, the rooftop of Shibuya's tallest building is the best vantage point to see Tokyo in all its glory.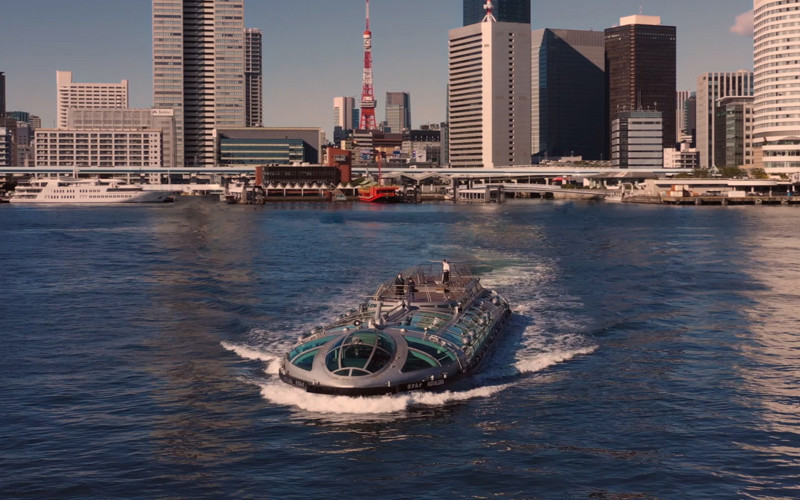 Hotaluna Sumida River Cruise
Tokyo
Tokyo's skyline looks stunning when glimpsed from a double-decker bus, but why take a bus when you can bask in the glow of Rainbow Bridge or the Tokyo Skytree while riding in a futuristic boat straight out of an anime? Designed by legendary manga artist Leiji Matsumoto, the sleekly designed Hotaluna travels the Sumida River from Asakusa's Azumabashi Bridge to the commercial center of Odaiba Seaside Park. You'll never look at a tour bus the same way again.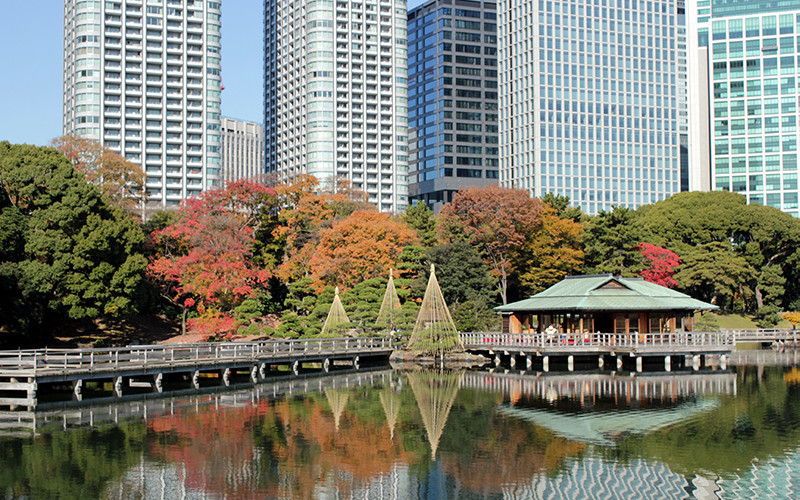 Hama-rikyu Gardens
Tokyo
Despite its perpetual motion, Tokyo is also home to countless natural oases—chief among them the palatial Hama-rikyu Gardens. A peaceful kingdom of cherry blossoms and plum trees, it opened to the public in 1946 at the intersection of the Sumida River, Tokyo Bay, and a booming urban development. Regardless of what's in bloom, you'll find a warm cup of matcha at the traditional teahouse on the island in the center of its pond.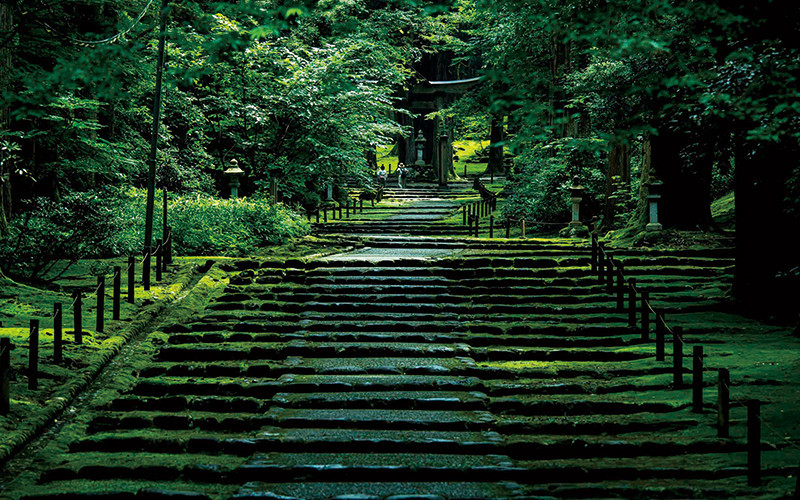 Heisenji Hakusan Shrine
Fukui
All through Japan—in rural and urban areas alike—shrines serve as a reminder that the country's ancient roots are still thriving. Among the most iconic is Heisenji Hakusan, which was originally constructed on the slopes of Mt. Hakusan in 717, burned down in the 1500s, and was gradually rebuilt over time, standing in the verdant forest ever since. Unlike the shrines of Kyoto and Tokyo, the so-called Moss Temple in rural Fukui Prefecture requires extra planning if you want to visit, but the chance to travel back centuries to experience something this immaculately preserved is simply unforgettable.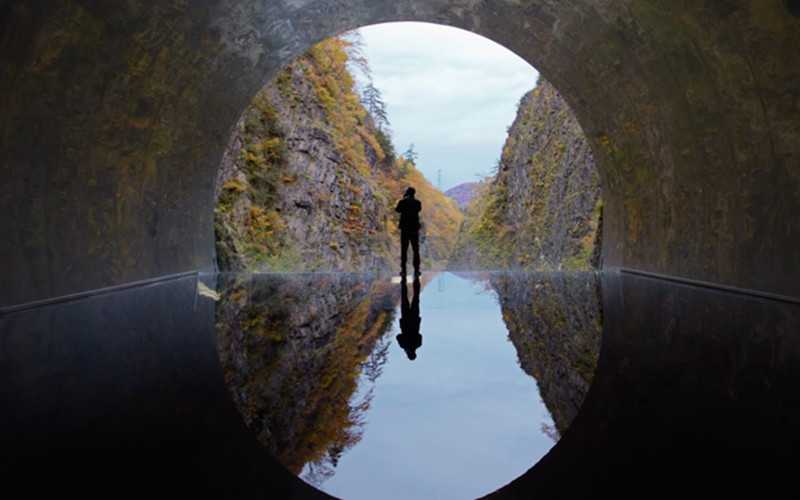 Kiyotsu Gorge
Niigata
The Kiyotsu Gorge has always been a natural treasure, its crystal waters and sheer cliffs carving a deep canyon in the mountains of Niigata. Now, modern innovation has made it even more dreamlike; the "Tunnel of Light'' is a 2,500-foot-long tunnel designed by MAD Architects to capitalize on the five Buddhist elements (wood, earth, metal, fire, and water) using natural light. It's a thrilling example of how architecture and nature have merged to make something timelessly beautiful somehow even more stunning.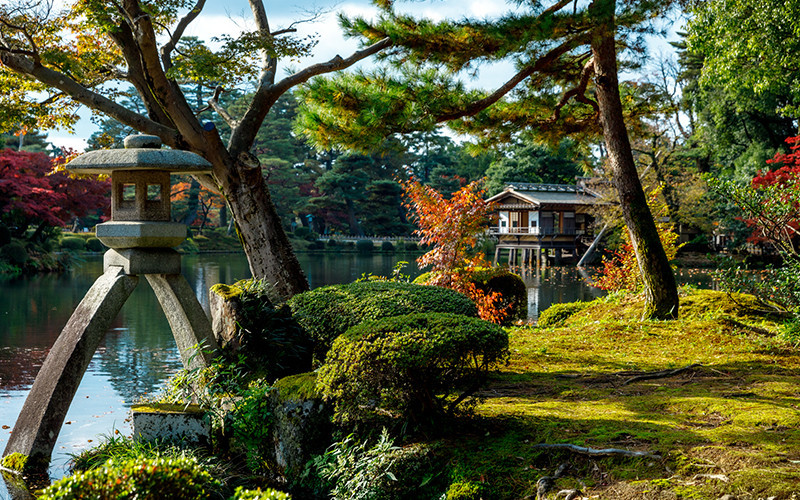 Credit: © Martin Holtkamp
Kenroku-en Garden
Ishikawa
A two-and-a-half-hour bullet-train ride northwest of Tokyo, lush Ishikawa's metro center Kanazawa draws travelers thanks to its unique combination of beauty, history, and some of the best seafood on the planet. Perhaps its most spectacular attraction is the Kenroku-en Garden, which was founded as a traditional garden for a daimyo (Japanese feudal lord) and grew over generations to boast 8,200 trees and 160 plant species on 28 acres. For three and a half centuries, visitors have sought respite from daily life at the garden's teahouse, where a cup of tea provides an excuse to stop and let the beauty wash over you.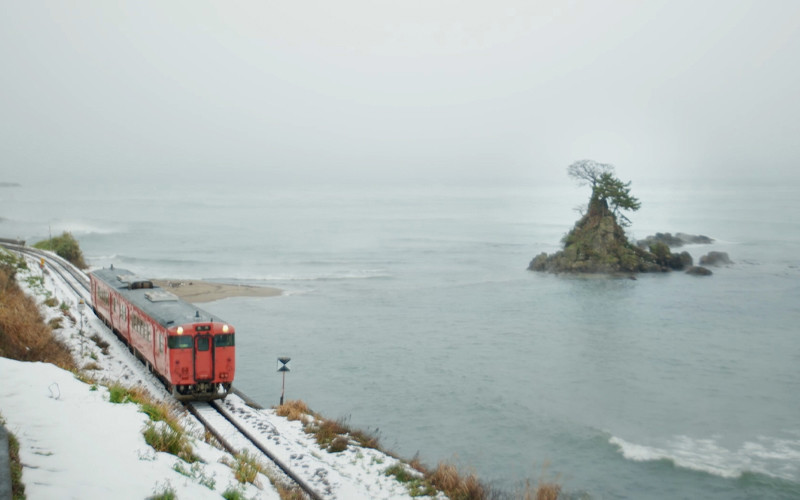 Amaharashi Coast Quasi-national Park
Toyama
The magnificent view of the 3,000-meter Tateyama Mountain Range, seen from the Amaharashi Coast over Toyama Bay, is exceptional and breathtakingly beautiful; from here, visitors can see the monolith of Onna-iwa and the heights of Mount Tate over the sea (it's one of very few spots in the world where you can see 3,000-meter peaks across the ocean). For a more spectacular view, take the popular local sightseeing train, Belles montages et mer. Stepping inside the railcar—which is full of traditional crafts and wood carvings from the area—will make you feel like you're visiting a gallery.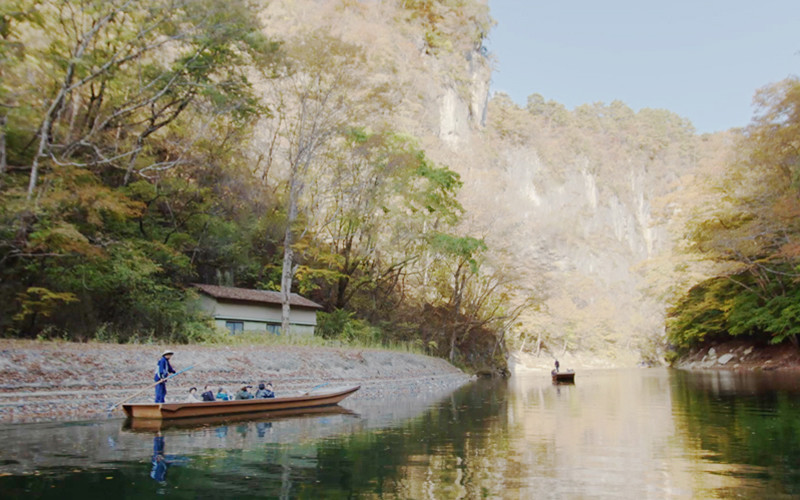 Geibikei Gorge River Cruise
Iwate
Snaking through the rustic mountains of southern Iwate's Tohoku region, Geibikei Gorge's lushly forested valley is enveloped in towering 100-plus-meter limestone cliffs. They're best observed via a deeply moving boat tour; paddles in hand, guides will serenade you with traditional melodies as you drift on crystal waters under canopies of deep-purple wisteria. Enjoy the colors and atmosphere of the four seasons, and you'll truly relax.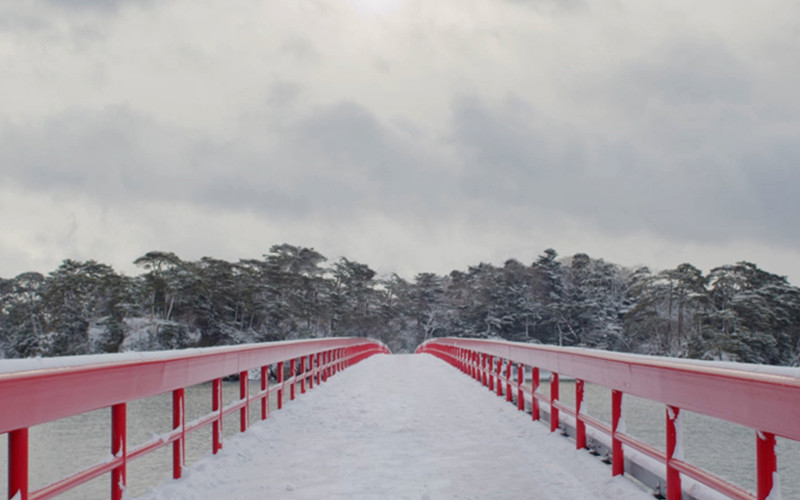 Matsushima Islands
Miyagi
Roughly 260 of Japan's 6,852 islands sit in Miyagi prefecture's Matsushima Bay, and exploring them is deceptively easy; first, hop off the bullet train and take a short stroll to Matsushima Pier, then jump on a ferry and begin exploring. You'll find centuries-old temples to investigate and fresh-from-the-sea oysters to enjoy, plus sweeping views from vantage points on each island you visit. Back on the mainland, get another perspective by cruising the shoreline on a rental bike.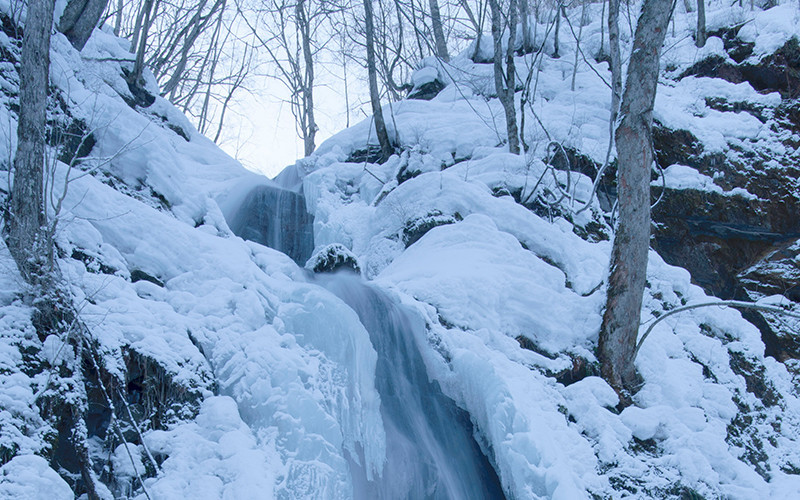 Oirase Gorge Ice Falls
Aomori
The serpentine Oirase Gorge in the northern expanses of Aomori is an all-season wonder, but come winter, time seemingly stops—waterfalls freeze, streams solidify, and icicles hang from sheer cliffs like translucent stalactites. This magical wonderland is surprisingly accessible, with guided tours available and hotels providing creature comforts, and LED lights transforming the natural formation into a luminous experience.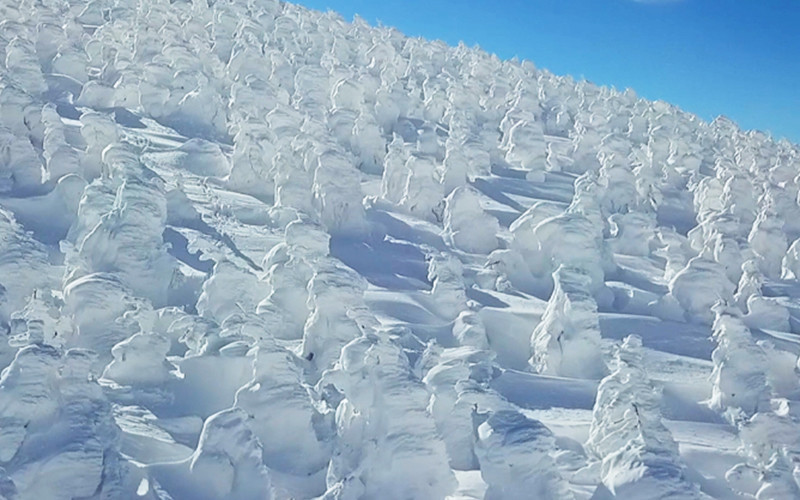 Snow Monsters at Mt. Zao
Yamagata
Mount Zao, towering over northern Honshu's Tohoku region, is where you'll spy vibrant autumnal colors or wintertime "snow monsters" that resemble snowy versions of the arches and hoodoos of Utah. At the summit, hiking trails lead to such sights as the Zao Natural Botanical Garden, while world-class skiing awaits below.
In addition to the spots above, there are many other beautiful views in Tokyo and its environs. Start planning your scenic getaway to Tokyo today.