For a lunch of expertly selected cheeses and cured meats, stop at La Vena di Vino, a no-frills wine bar with barrel-vaulted cellars. The pecorino cheese served with crystalline acacia honey is a standout.
A tiny restaurant with a delicious cecina (chickpea pancake) and thin-crust pizzas, is always first-rate.
The famous Michelin-starred La Mora still keeps tradition in check after 143 years with its inventive cooking.
Roccalbegna is a dramatically set and charming town in the south of Tuscany, and one of the regions well-kept secrets. La Pietra is another. Tiny, family-run with exquisitely-cared-for food.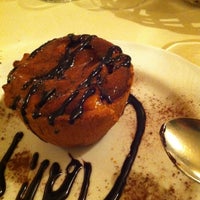 Our home away from home. This unpretentious trattoria specializing in fish is in the most beautiful countryside of Tuscany. The fish is always fresh (the sea is only 30 minutes away), the spices the tasty and the desserts are the best.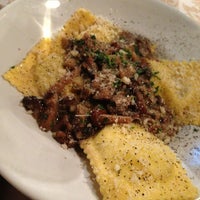 Below the Campo, next to the marketplace, sits this timeless trattoria. I've loved this place for 25 years. The whole family—mamma runs the kitchen—cooks super tasty, authentic Tuscan meals. The bruscetta con porcini is to die for, as is the pasta con l'anatra (pasta with duck sauce).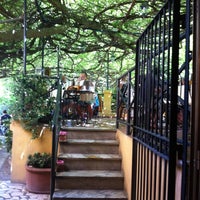 Our dearest Tuscan friend Rosana makes the pasta by hand and many other things by the heart. Luca (the owner) and his family are basically crazy about food: they grow much of their own, raise some of the animals and make their own wine.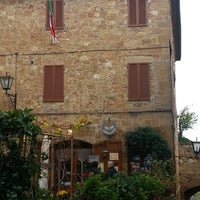 This is one of my forever favorites. Just inside the southern gate of Pienza (certainly the most idyllic medieval town in Tuscany) is a small trattoria that serves the world's best roast suckling pig. The crust crackles, the meat melts in your mouth.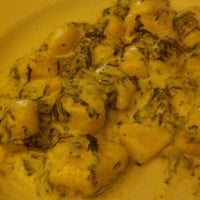 Inside the walls of Siena, just a few hundred yards from its famous Campo, is about as true a Tuscan food experience as you can find. The excellently stocked wine cellar cut into the sandstone was an Etruscan dwelling, and later a medieval chapel.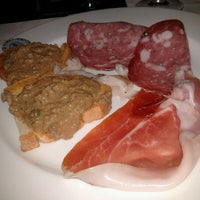 Now, you'll ask, why of 2,000 restaurants in Florence, am I choosing one that's a lengthy walk west along the Arno, completely out of the touristy area? Not only that, but it's only open for lunch except for Friday night dinner.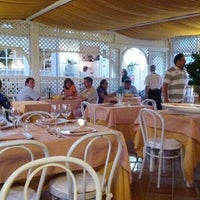 Tuscan fish dishes are as simple and as remarkable as the rest of Tuscany's cuisine. The key with them—even more so than with meats—is freshness.
Halfway up the old volcano called Monte Amiata, hidden at the end of a road of a tiny hamlet, is this revered trattoria with a blazing grill in its middle. It specializes in mountain Tuscan fare with a mania for porcini mushrooms. This is in fact porcini heaven.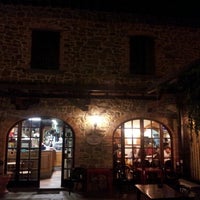 This is a sentimental favorite. It was the first place we ate in Tuscany when we came to find a house here 27 years ago.