With a local culinary history as iconic as its landscapes, Tuscany is a foodie's paradise. The best restaurants in Tuscany prepare hearty local specialties such as bistecca Fiorentina, papa al pomodoro, rinollita, and funghi porcini from the local bounty that is as diverse as the region's landscapes. And, of course, meals are served with generous pours of the provence's first-class vino.
Arnolfo is just one of the restaurants in Tuscany to have earned Michelin recognition. Here, Chef Gateano Trovato's contemporary takes on Italian fare are served alongside hillside views. And, at Tuscany restaurants such as Ristorante All'Olivo, outside Lucca, patrons can get even closer to nature with al fresco dining options. Here, customers can tuck into locally sourced meals on an outdoor terrace that's shaded by vibrant bougainvilleas, while aromas from the kitchen waft above them.
Tuscany restaurants take advantage of their nearby coastline by stacking their bills of fare with freshly prepared seafood dishes. Set right by the beach, La Pineta serves up branzino caught on its owner's family fishing boats. Trattoria Antico Moro also specializes in fishy fare, including the region's famous cacciucco stew.
Start the day with cappuccinos and cornetti at this small café, which recently opened opposite a colorful Keith Haring street mural.
Firouz Galdo, an Iranian-born architect working in Rome, was brought in to create a contemporary space full of light, wood, and pewter—the whole thing could easily sit atop a Hong Kong skyscraper. Grano Salis, full of young locals, is certainly in the pro-kebab camp.
The refined, double-Michelin-starred restaurant combines impeccable service with Chef Gaetano Trovato's creative dishes (suckling pig with cabbage pie and green apples) and sweeping views of the Tuscan hills.
Roccalbegna is a dramatically set and charming town in the south of Tuscany, and one of the regions well-kept secrets. La Pietra is another. Tiny, family-run with exquisitely-cared-for food.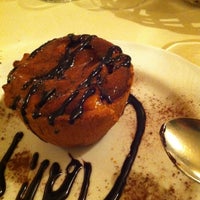 Our home away from home. This unpretentious trattoria specializing in fish is in the most beautiful countryside of Tuscany. The fish is always fresh (the sea is only 30 minutes away), the spices the tasty and the desserts are the best.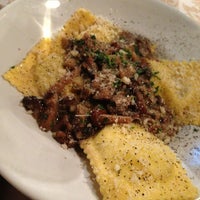 Below the Campo, next to the marketplace, sits this timeless trattoria. I've loved this place for 25 years. The whole family—mamma runs the kitchen—cooks super tasty, authentic Tuscan meals. The bruscetta con porcini is to die for, as is the pasta con l'anatra (pasta with duck sauce).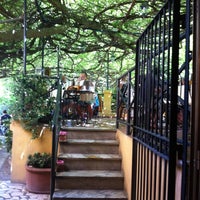 Our dearest Tuscan friend Rosana makes the pasta by hand and many other things by the heart. Luca (the owner) and his family are basically crazy about food: they grow much of their own, raise some of the animals and make their own wine.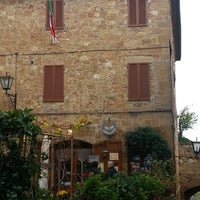 This is one of my forever favorites. Just inside the southern gate of Pienza (certainly the most idyllic medieval town in Tuscany) is a small trattoria that serves the world's best roast suckling pig. The crust crackles, the meat melts in your mouth.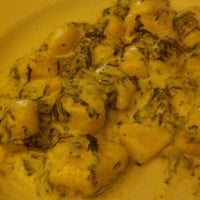 Inside the walls of Siena, just a few hundred yards from its famous Campo, is about as true a Tuscan food experience as you can find. The excellently stocked wine cellar cut into the sandstone was an Etruscan dwelling, and later a medieval chapel.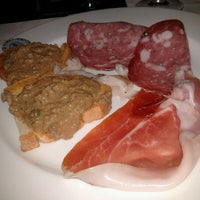 Now, you'll ask, why of 2,000 restaurants in Florence, am I choosing one that's a lengthy walk west along the Arno, completely out of the touristy area? Not only that, but it's only open for lunch except for Friday night dinner.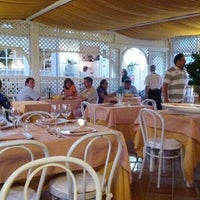 Tuscan fish dishes are as simple and as remarkable as the rest of Tuscany's cuisine. The key with them—even more so than with meats—is freshness.
Halfway up the old volcano called Monte Amiata, hidden at the end of a road of a tiny hamlet, is this revered trattoria with a blazing grill in its middle. It specializes in mountain Tuscan fare with a mania for porcini mushrooms. This is in fact porcini heaven.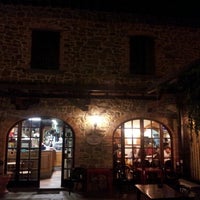 This is a sentimental favorite. It was the first place we ate in Tuscany when we came to find a house here 27 years ago.