Shanghai restaurants offer fusion food from Chinese and Jiangnan culture. The local cuisine tends to be sweet and oily, noted for its freshness, bright colors, and original flavors. "Shanghai" means "above the sea," and fitting, the local population loves to eat seafood, especially freshwater fishes, steamed shell fishes, stir fried shellfish and crabs. You can find the best local food at Bellagio Restaurant.
When it comes to meat, the Shanghainese demonstrate a strong preference for pork, served in a variety of ways at the best restaurants in Shanghai. The Crystal Jade restaurant serves minced pork in buns, stripped pork and slices are used in soups and stir-fries. Locals tend to enjoy food that is sweet and sour rather than spicy. Restaurants in Shanghai also serve chicken, duck, and regional specialties like deep-fried stinky tofu. Shanghai restaurants also serve plenty of organic vegetables.
Travel + Leisure lists Allure and Coconut Paradise as two of the best restaurants in Shanghai. Coconut Paradise serves an excellent Thai dinner which includes spring rolls, pad Thai varieties, ricepaper crab, and many more delicacies, and Allure is a popular French restaurant in Shanghai.
Part of the Elite Concepts group, this restaurant has sister locations in Hong Kong and Kowloon. Housed in a brick mansion in the Xintiandi district, the interior has a nostalgic vibe with mid-century decorations and traditional artwork.
When it comes to cheap Chinese eats, Mia's offers many fresher, healthier alternative to heavy dumplings and noodles.  Quaint and inexpensive, the restaurant serves exotic dishes that represent several minority populations in the southwestern Yunnan province—including The mint-infused salad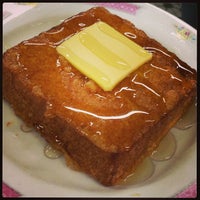 This retro-style, greasy-spoon Hong Kong diner is always jam-packed with young locals, who patiently wait an hour so they can split a table with strangers. Well worth the wait, Cha's serves Shanghai's most authentic Cantonese comfort food and diner-style sandwiches.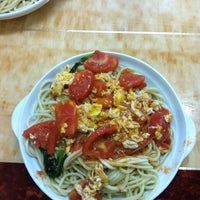 Originating in Lanzhou province, the local dish known as lamian (meaning "pulled noodle") is a generous serving of noodles in a giant bowl of fragrant beef broth.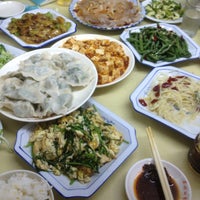 Four Seasons devotes itself to the hearty staple of the northern (Dongbei) diet: big, rustic dumplings.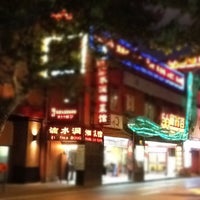 With two locations in the heart of the city, Di Shui Dong is a longtime favorite for Shanghai locals and expats. It's not exactly known for its polished service or décor; in fact, the ambience here is slightly seedy.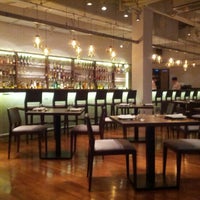 You haven't had a proper Shanghai brunch until you've dug into plates of duck-fat French fries and eggs Benedict at Madison.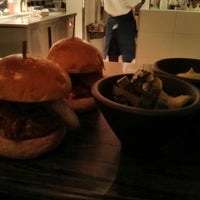 Overrun with ravenous foodies, The Commune Social is one of the hardest places to snag a dinner reservation in Shanghai (despite the fact that it's now more than a year old).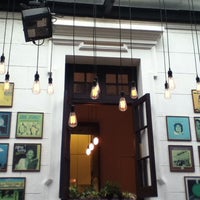 This chilled-out bistro, set inside the hipster-hub, DJ lab and indie menswear store KIN, is owned by Shanghai hip-hop impresario Gary Wang. The ambience is relaxed; you can kick back among metal bistro chairs and natural wood tables beneath a sunny skylight.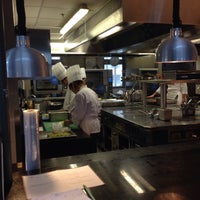 One of the most unique dining experiences in Shanghai, Le Restaurant École Institut Paul Bocuse is an offshoot of the famed Paul Bocuse cooking school in France.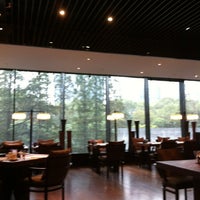 When I feel like splurging on a lavish brunch, Jing'An, the revered restaurant at the five-star Puli Hotel and Spa, never disappoints. The minimalist Asian interior is modern and stylish, yet not stuffy.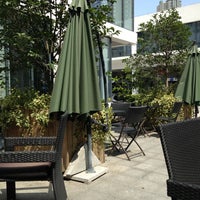 With its huge private terrace and its out-of-the-way location (it's set down a quiet driveway of low-rise creative office buildings), Must is a favorite French hangout in Jing'An district.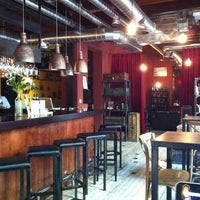 Echoing the young, fun vibe of Dr. Wine, UVA is the hip, date-worthy wine bar of the moment in Jing'An district. Managed by two Italian oenophiles, UVA naturally specializes in Italian wines—including ten labels that sell for just RMB35 per glass.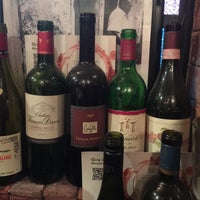 Le Vin is a small and subdued alternative to Shanghai's bigger, bustling wine bars.