Few places in the world can rival Shanghai for variety of accommodation. There are plenty of Shanghai hotels near most major tourist attractions in the city. For a luxurious, five-star experience, you can't do better than the Peninsula or the Four Seasons; two spots frequently listed among the best hotels in Shanghai. The Peninsula is very popular for its luxurious hospitality, historical bonding, and amenities like VOIP, portable master control panels, spa tubs in each room and many more. The Four Seasons is perfect for business travelers.
Cachet Boutique and the Langham Xintiandi Shanghai are two boutique hotels in Shanghai. Cachet, a 1920s building, is located in the heart of Shanghai's prime shopping and entertainment area, while Langham Xintiandi is adjacent to the Huai Hai Road, known as the Champs Elysees of the East.
For clean, safe, budget accommodations, three reliable hotels in Shanghai are the Jin Jiang Star, Motel 168 and Motel 268 chains, all of which have multiple locations in every district of Shanghai. Other wallet-friendly options include guest houses, serviced apartments, and private rooms.
China isn't exactly known for sustainability, but the new Urbn Hotels & Resorts group aims to change that.
Magnolia B&B is ideal for those seeking authenticity, charm and convenience. It occupies a 1927 lanehouse on Yanqing Road, which is bursting with local color and close to all of the action. Massages, markets, boutiques, malls, subways are all within a few blocks away.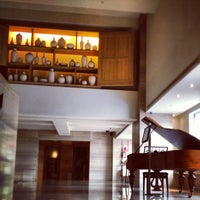 Les Suites Orient is the more affordable option for an elegant stay on the Bund. Totally gorgeous and underrated, this Taiwanese hotel has only 168 rooms and is tastefully decorated with Asian art, books, and antiques, making it feel more like a boutique hotel.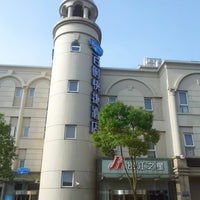 If you're looking for a spacious, clean room in the historic heart of the city, then Jin Jiang is an affordable option. What you're paying for here is a little extra legroom, a dash of history, and an unbeatable location.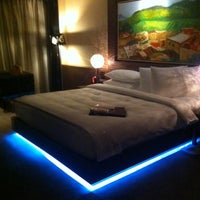 This designer boutique hotel is a hidden gem that's just a short walk away from Xintiandi. Large rooms overlooking historic Fuxing Park cost just a fraction of what nearby hotels charge.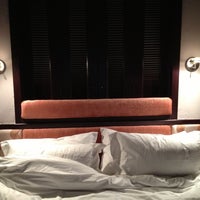 Quintet is a quaint guesthouse in an 1930s home in the French Concession. With only six rooms spaced out over three-stories, this B&B has a truly intimate, welcoming feel.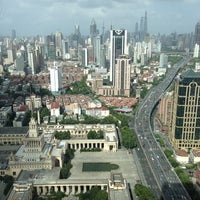 This haute hotel opened in 2013 as part of the Kerry Center, a bustling two-block complex with shopping, entertainment and dining—and it delivers luxury to the max right in the heart of the city.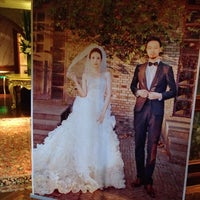 Hidden down a lane off of historic Huashan Road, Le Sun Chine is a boutique hotel housed in the former residence of a prestigious local family. The restored 1930s estate has well-appointed, homey suites brimming with turn-of-the-century charm. Each suite has unique décor.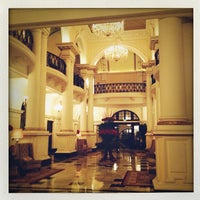 The historical setting and old-world glamour of the Waldorf Astoria on the Bund make for an incredibly romantic experience. Couples eager to splash out can splurge on a night in one of the 20 luxurious suites in the century-old, immaculately restored Heritage Building.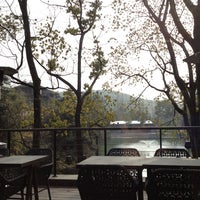 Just a two-hour's drive from Shanghai, this deluxe eco-resort high in the bamboo hills of Moganshan is a favorite for couples wanting a romantic weekend escape.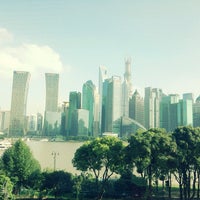 When people think of romantic hotels, the Southeast Asian resort and spa chain Banyan Tree immediately comes to mind. Luckily for couples in Shanghai, the world-class brand opened a luxurious urban oasis in late 2012.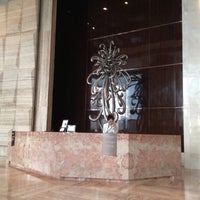 Another sky-high luxury hotel, The Ritz Carlton Pudong occupies the top 18 floors of the swanky IFC shopping mall. Guests taking the lift up to the lobby get a hint of the luxury to come, even the elevators are wallpapered in ruby red exotic stingray skins.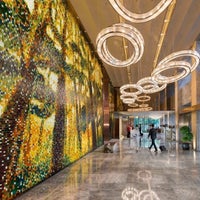 The Mandarin Oriental Pudong created quite the splash when it opened in 2013. Every square inch of the business hotel is glamorous to the max, with polished marble floors, plush décor, and crystal chandeliers the size of supernovas.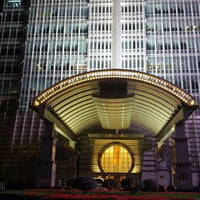 Guests of The Park Hyatt get to experience a futuristic, dreamy luxury in the sky.