Hotels in New Mexico come in many sizes, styles, and options. New Mexico is vast with 121,697 square miles making up the state, so be prepared to be enticed by different New Mexico hotel choices spread out over state's many miles. Stay at of T+L's top hotels in New Mexico.
Located on Santa Fe's Barrio de Analco, the oldest inhabited block in the United States, the Inn of Five Graces is a 24-suite hotel. The intimate setting makes it one of the best hotels in New Mexico for a romantic getaway. Sitting on six acres of land, La Posada de Santa Fe Resort & Spa is a 132-year-old mansion offering guests adobe-style rooms, a hot tub and heated saline outdoor pool, and many relaxing spa packages. Sweat out the toxins in the spa's eucalyptus steam room, loosen up with a weekend yoga class or get relaxed with a full body massage. But be warned, many locals claim that the historic hotel is haunted.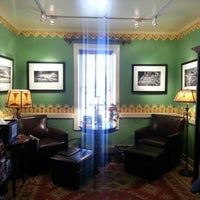 All 15 guestrooms in this 200-year-old former farmhouse are beautifully decorated with talavera tile, viga ceilings, and folk art. Some rooms even come with a kiva fireplace. The inn is a stone's throw from the State Capitol, and a short walk to the Plaza and the Railyard.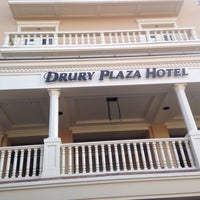 Opening in August, this rehabbed 182-room hotel, designed by John Gaw Meem, used to house St. Vincent's Hospital.