French cuisine is arguably unparalleled. Choosing one restaurant can be difficult, so we've done the research for you and come up with a few tried-and-true Paris restaurants. Duck cooked to perfection is the signature dish at Chez Janou, a Provençal bistro in Le Marais; there are more than 80 kinds of pastry on the dessert menu, but we recommend ordering the melt-in-your-mouth chocolate mousse. Conveniently located just two blocks from the city's central train station, A La Biche au Bois doesn't take itself too seriously and dishes up fantastic game such as rabbit and its namesake biche (young female deer). Vegetarians needn't despair; the salads are equally tasty. Astier is a bit harder to find but well worth the effort for its wine cellar and bistro fare. Meanwhile, A La Petite Chaise has perfected everything from the well-crafted menu and artful plating to the traditional décor and impeccably trained staff—after all, it is known as one of the best restaurants in Paris, and the oldest, dating back to 1680. Some restaurants in Paris, such as Le Jip, also serve international cuisine. Order the chicken creole in coconut milk with a mojito, and plan to stay for late-night salsa dancing.
The fresh greenmarket flavors at this crowd-pleaser are inspired in part by chef Grégory Marchand's stint at New York's Gramercy Tavern.
Just down from the scenic canal Saint-Martin, Le Verre Vole is a combination wine shop and restaurant serving wine by the glass and a selection of small plates.
As a type, the wispy Paris student with holes in his soles is alive and hungry, and you will find him here, tucking into mountain-man portions of chicken, tripe, snails, tuna, and baby squid—all à la basquaise (with onions, tomatoes, and green and red peppers).
Le Chateaubriand was ranked ninth in S. Pellegrino's 50 Best Restaurants of the World in 2011.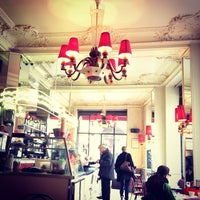 The slightly grungy, longstanding locale has kept its original, nicotine-stained décor. The long central counter is the best spot in the café to pull up a seat. Drop in any time of the day for a meal, a simple cup of coffee, or—when necessary—something stronger.
With avant-garde interiors by the French graphic designers M/M and contemporary artist Philippe Parreno, this café attempts to channel the spirit of the neighborhood.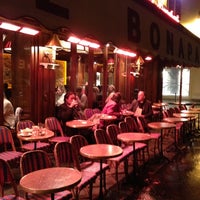 In the heart of St Germain des Prés, this café's generous outdoor patio opens on to the courtyard's ancient church, and is just opposite the famous Left Bank literary bookshop, La Hune.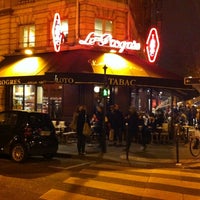 This is the Northern Marais' collective drop-in centre. The expansive terrace is constantly buzzing with trendy locals. Inside, the décor is unflinching and traditionally French, featuring everything from a tobacconist counter to boiled eggs and the daily newspapers on the bar.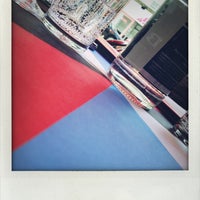 This fairly new café, on the Rue de Saint Martin, has a playful, contemporary-diner interior (lacquered wood walls; bold bias-stripe tiles) and a menu of stalwart, old-school items.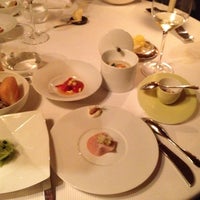 Another giant on the French dining scene, Pierre Gagnaire set up his namesake, three Michelin-starred Paris flagship in 1996. He is known for a complex and innovative approach to cooking, and his small, shareable plates can be sampled at restaurants across the globe.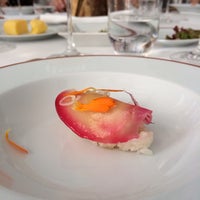 Alain Passard has been running his Michelin-starred restaurant for nearly 30 years, and he continues to name nature as his muse. The visionary chef puts the focus on vegetables, grown in his own biodynamic gardens, with dishes such as vegetable tartare or beetroot sushi.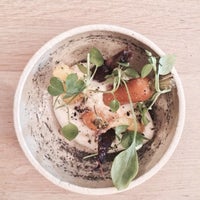 Before opening his eponymous restaurant, Toutain developed a passion for herbs and for vegetables at six different restaurants across France.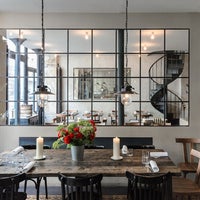 Only 33-years-old, Grébaut transformed from a graphic designer into a critically-acclaimed chef under the tutelage of Alain Passard and Joël Robuchon. After earning a Michelin star for L'Agapé restaurant, Grébaut went on to open three spots of his own, including the famed Septime.
Unlike many of his peers, Inaki Aizpitarte began his career far away from Paris, in the humid kitchens of Tel Aviv.