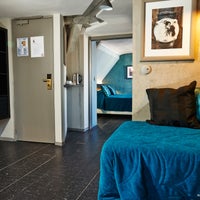 Brilliantly located in the heart of the Marais, near Métro St.-Paul, this unpretentious budget hotel is furnished with an eclectic mix of pieces that make you feel like you're visiting a great aunt, not staying in a hotel. Double rooms start at 98€. Practically opposite is the gorgeous St.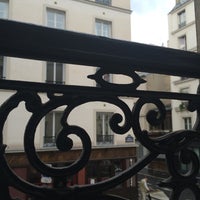 From 89€ a night for a double, this comfortable, modern hotel is designed in the industrial spirit of its central Oberkampf location. Environmentally aware, the hotel puts energy-saving LED light bulbs, water-saving Grohe taps, and double-glazed windows in all the rooms.
Not strictly a hotel, but a new-generation hostel, this UK import is the city's only purpose built hostel, with all the comfort and modernity that you would expect including "Pod" beds and lockers. Many of the 300 rooms have views over the canal. You can choose between dorms and private rooms.