Gastronome or not, France is the place to go for great food. The country has a long history of not only rich, haute cuisine, but a tradition of excellent regional fare that has transformed France into the culinary giant it is today. It's far too difficult to name just a few of the many great restaurants in France (though the famed Guide Michelin is always happy to help), so those visiting France restaurants should work overtime to try cuisine that is unique and native to the country like pot-au-feu, a hearty beef stew; matelote, fish cooked in cider; coq au vin or boeuf bourguignon, chicken or beef braised in red wine; and ratatouille, a rich vegetable stew. And don't forget to drop by an authentic patisserie to stock up on madeleines, croissants, macarons, baguettes and all the delicious breads, desserts and cheeses that have set France restaurants apart as leaders in culinary excellence.
Enjoy a quiet, delicious lunch just down the street from the town's church.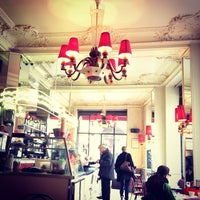 The slightly grungy, longstanding locale has kept its original, nicotine-stained décor. The long central counter is the best spot in the café to pull up a seat. Drop in any time of the day for a meal, a simple cup of coffee, or—when necessary—something stronger.
With avant-garde interiors by the French graphic designers M/M and contemporary artist Philippe Parreno, this café attempts to channel the spirit of the neighborhood.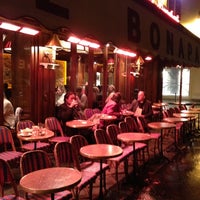 In the heart of St Germain des Prés, this café's generous outdoor patio opens on to the courtyard's ancient church, and is just opposite the famous Left Bank literary bookshop, La Hune.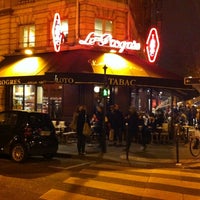 This is the Northern Marais' collective drop-in centre. The expansive terrace is constantly buzzing with trendy locals. Inside, the décor is unflinching and traditionally French, featuring everything from a tobacconist counter to boiled eggs and the daily newspapers on the bar.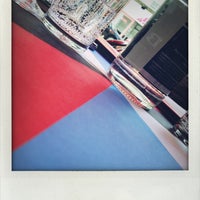 This fairly new café, on the Rue de Saint Martin, has a playful, contemporary-diner interior (lacquered wood walls; bold bias-stripe tiles) and a menu of stalwart, old-school items.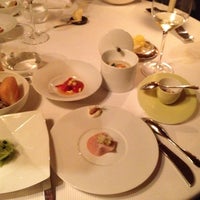 Another giant on the French dining scene, Pierre Gagnaire set up his namesake, three Michelin-starred Paris flagship in 1996. He is known for a complex and innovative approach to cooking, and his small, shareable plates can be sampled at restaurants across the globe.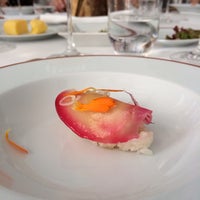 Alain Passard has been running his Michelin-starred restaurant for nearly 30 years, and he continues to name nature as his muse. The visionary chef puts the focus on vegetables, grown in his own biodynamic gardens, with dishes such as vegetable tartare or beetroot sushi.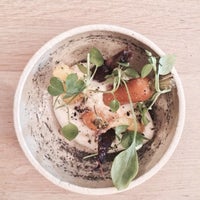 Before opening his eponymous restaurant, Toutain developed a passion for herbs and for vegetables at six different restaurants across France.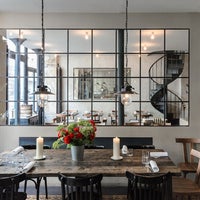 Only 33-years-old, Grébaut transformed from a graphic designer into a critically-acclaimed chef under the tutelage of Alain Passard and Joël Robuchon. After earning a Michelin star for L'Agapé restaurant, Grébaut went on to open three spots of his own, including the famed Septime.
Unlike many of his peers, Inaki Aizpitarte began his career far away from Paris, in the humid kitchens of Tel Aviv.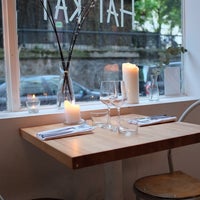 A crew of passionate foodies are at the helm of this soul-food spot on the Canal St. Martin. Using quality ingredients sourced directly from small producers, the young chef Amélie Darvas prepares a fresh, precise, and creative menu each day from her bustling, open kitchen.
This bistro has an unforgettable interior: a tiled clown parade frieze from the 1920s. New owners Sven Chartier and Ewen Lemoigne have Japanese chef Sota Atsumi in the kitchen, turning out a small plates-menu of contemporary French cuisine with a hint of Asian flair.